---
Need to update the information on this page?
Contact us at here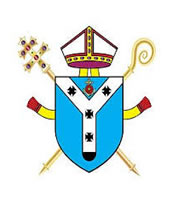 Easter Mass Times
Palm Sunday
Vigil 18.30
Sunday Family Mass 10.30

Holy Thursday
10.00 Nursery Service
11.00 Infants` Service
19.00 Mass of the Lord`s Supper

Good Friday
11.00 Ecumenical Walk of Witness
15.00 Celebration of the Lord`s Passion

Holy Saturday
20.00 Easter Vigil and reception of RCIA candidates

Easter Sunday
10.30 Family Mass for Easter followed by children`s` celebration in the garden.

About Us
Parish of St James in Marsh Lane, Bootle (Archdiocese of Liverpool).
Churches
St James Church, St James` Presbytery, Marsh Lane, Bootle, Liverpool

People
Rev Gerard O`Shaughnessy - Parish Priest

Contact
Nearest Schools
Holy Cross & St Mary`s Catholic Primary, Liverpool (0.4 miles)
Our Lady Of Reconciliation Catholic Primary, Liverpool (0.6 miles)
St Vincent De Paul`s Catholic Primary, Liverpool (0.7 miles)
Mother Teresa`s Catholic Primary, Liverpool (0.8 miles)
Friary Catholic Primary, Liverpool (0.9 miles)

Nearest Parishes/Churches
St Bernadette, Mather Avenue (0 miles)
Our Lady Queen Of Peace, Litherland (0 miles)
St Anne, Freshfield (0 miles)
St Francis Xavier, Salisbury Street (0.5 miles)
St Anthony Of Egypt, Vauxhall (0.7 miles)