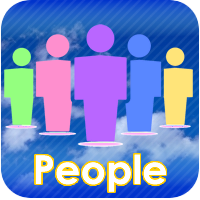 Can't find something you are looking for?
Let CatholicDirectory.org know here and we'll see what we can do!

Catholic Priests and People
Search Results for Page

Mrs Therese Abel

Ms Pomaa Abena - London, UK

Miss Shantel Abena - London, UK

Luke marcel abily - Owerri

Rev John Ablewhite - Stevenage, Herts, UK

Mr Samuel Ampong Aboagyewaa - Tulse Hill, London, UK

Mrs Mercy & Samuel Aboagyewaa/Ampong - Tulse Hill, London, UK

Rev Innocent Abonyi

Fr Rajesh Abraham - Hayling Island

Mr Mark Abraham - London

Rev Raymond Abuga - Slough

Rev Father Benedict Abuo - UK

Rev Benedict Abuo

Alysious Acha-Gimenez - London, UK

Mr Miguel Acha-Gimenez - London, UK
< prev
1
2
3
4
5
6
7
8
9
next >
Catholic priests, religious and Key People in Catholic Parishes, Schools, Chaplaincies, Organisations and Religious Orders throughout the UK and Ireland.
The hierarchy of the Catholic Church consists of its bishops, priests, and deacons.[1][2] In the ecclesiological sense of the term, "hierarchy" strictly means the "holy ordering" of the Church, the Body of Christ, so to respect the diversity of gifts and ministries necessary for genuine unity (1 Cor 12).