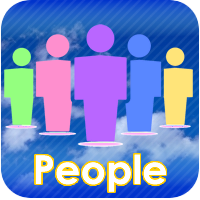 Can't find something you are looking for?
Let CatholicDirectory.org know here and we'll see what we can do!

Catholic Priests and People
Search Results for Page

Master Michel Afrifa - London, UK

Ms Jo Aftanas

Mrs S Agar - Scarborough

Rev Peter Chukwuemeka Agbonome

Dame M Stephen Agege Agbons

Deacon Rev Jonathon Ager

Angela Ager

Mrs Angela Ager

Jackie Aggett

Deirdre Aghas - Eire

Mrs Grace Aghoghoubia - Brixton, London, UK

Mr Humphrey Aghoghoubia - Brixton, London, UK

Okiemupe Aghoghoubia - Brixton, London, UK

Mr Peter Agius - Havant, Hants

Fr William Agley
< prev
5
6
7
8
9
10
11
12
13
next >
Catholic priests, religious and Key People in Catholic Parishes, Schools, Chaplaincies, Organisations and Religious Orders throughout the UK and Ireland.
The hierarchy of the Catholic Church consists of its bishops, priests, and deacons.[1][2] In the ecclesiological sense of the term, "hierarchy" strictly means the "holy ordering" of the Church, the Body of Christ, so to respect the diversity of gifts and ministries necessary for genuine unity (1 Cor 12).