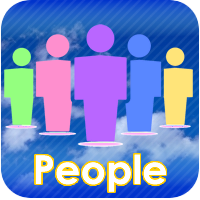 Can't find something you are looking for?
Let CatholicDirectory.org know here and we'll see what we can do!

Catholic Priests and People
Search Results for Page

Father Angelus Houle

Mrs MacAlister

Fr Gerard O` Brien

Tony Ford - UK

Rev Msgr Kevin W.A. Hale VG

Alan @ brunel media

Mr James A Burke - ILFORD, Essex, UK

Mr B A Hayes - CHELMSFORD, Essex, UK

Fr Uduak Abara

Mr R Abba - Grimsby, North East Lincolnshire, UK

Rev Father John Abberton - 18 Cemetery Road, Heckmondwike, UK

Rt Rev Daniel Abbot

Clare Abbotson - Aylesford, Kent

Father Gordon Abbs

Rev Gordon Abbs - UK
1
2
3
4
5
6
7
8
9
next >
Catholic priests, religious and Key People in Catholic Parishes, Schools, Chaplaincies, Organisations and Religious Orders throughout the UK and Ireland.