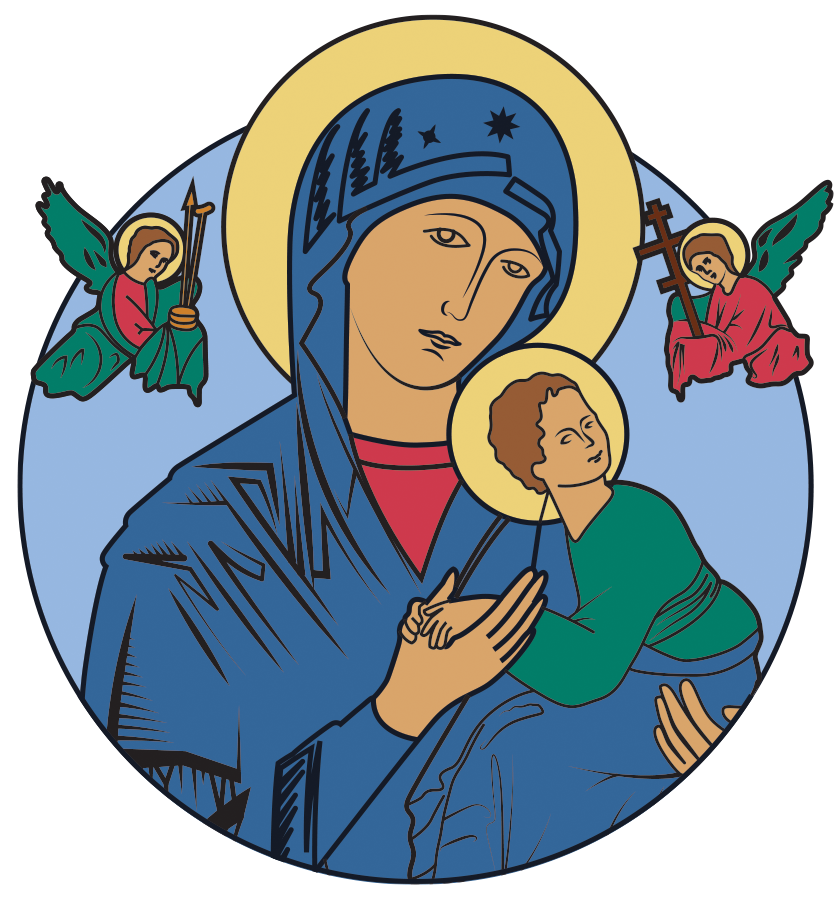 Address
Diocese of Hallam, Bishop`s House, Sheffield, S2 2SZ
St Maria`s Cathedral, Norfolk St, Sheffeild, S1 2JB

Catholic Priests and People
Rt Rev Ralph Heskett - Bishop
Rev Bill Burleigh - Deacon
Fr Chris Poslunszny - Cathedral Dean
- Diocesan Communications Officer
Mr Alan Dewhurst - Director of Schools
Mr Philip Patterson - Director of Schools
Ms Clare Thorpe - Diocesan Education Officer
Mr Frank McDermott - Director of Education

Retired People:
Contact
Correspondence Address
Diocese of Hallam
Bishop`s House
75 Norfolk Road
Sheffield
S2 2SZ
Phone
0114 256 6401
Click here to email Diocese of Hallam
www.hallam-diocese.com
Deaneries
Barnsley,
Bassetlaw,
Chesterfield,
Doncaster,
Rotherham,
Sheffield North,
Sheffield East,

Catholic Parishes
The Cathedral Church Of Saint Marie, Sheffield
Blessed Sacrament, Athersley
St Mary Magdalene, Cudworth
St Teresa, Darton
St Paul, Grimethorpe
Our Lady And Saint Joseph, Royston
St Michael And All Angels, Wombwell
Sacred Heart and St Helen, Hoyland
St Joseph, Dinnington
Saint Patrick, Oldcotes
Saint Helen, Oldcotes
St Joseph, Retford
St Joseph The Worker, Worksop
St Mary, Worksop
The Annunciation, Chesterfield
The Holy Family, Chesterfield
St Hugh Of Lincoln, Chesterfield
Holy Spirit, Dronfield
St Michael The Archangel, Hathersage
Saint Patrick (chapel Of Ease To Staveley), Chesterfield
Immaculate Conception, Spinkhill
Our Lady Of Sorrows And Saint Francis of Assisi, Armthorpe
Blessed English Martyrs, Askern
Sacred Heart, Balby
Saint Helen, Burghwallis
St George & English Martyrs, Carcroft
Our Lady Of Mount Carmel And Saint Mary Magdalen, Intake
Our Lady Of Perpetual Help, Bentley
St Paul, Cantley
Maridon Pastoral Centre, Doncaster
Polish Church Of Our Lady, Windmill Lane
St Mary, Edlington
Holy Family, Arbourthorne
Ss Joseph & Nicholas, Moorends
Christ The King, Rossington
Our Lady Of The Assumption, Stainforth
Ss Joseph & Teresa, Woodlands
Saint Alban, Denaby Main
English Martyrs, Mexborough
St Mary Magdalene, Maltby
St Joseph, Rawmarsh
The Immaculate Conception (st Mary`s), Herringthorpe
St Bede, Masbrough
The Forty Martyrs, Kimberworth
St Gerard, Thrybergh
Blessed Trinity, Wickersley
St Joseph, Wath-upon-Dearne
St Ann, Deepcar
St Mary, High Green, Chapeltown
St Mary, Penistone
The Sacred Heart, Hillsborough
St Catherine of Alexandria, Burngreave
Saint Vincent, Walkley & Crookes
St Michael`s Cemetery Chapel, Walkley
Claremont Hospital Chapel, 40 Sandygate Road
St Charles Borromeo, Attercliffe
Saint Edward The Confessor, 128 Brinsworth Lane
Our Lady of Lourdes, Hackenthorpe
St Anthony, Gleadless
English Martyrs, Totley
Diocese Of Hallam Pastoral Centre, Attercliffe
St Joseph, Handsworth
Saint Oswald, Wybourn
St Theresa Of The Child Jesus, Manor Estate
Mother Of God And Saint Wilfrid, Abbeydale Road
Saint William Of York, Sheffield
Holy Rood, Barnsley
Our Lady and St James, Worsbrough
St Peter-in-Chains, Doncaster
Maridon Pastoral Centre, Doncaster
Doncaster Polish Chaplaincy, Doncaster
Holy Family, Finningley
St Thomas of Canterbury, Kirk Sandall
Our Lady Of Sorrows, Bamford
Padley Chapel, Hathersage
St Joseph, Staveley
Roche Abbey, Maltby
The Parish Rooms, Tickhill
St Patrick, Sheffield Lane Top
St Thomas More, Parson Cross
St Francis of Assisi, Sandygate
St Edward the Confessor, Brinsworth
Holy Family, Sheffield
Our Lady of Beauchief and St Thomas of Canterbury, Meadowhead
Polish Catholic Centre, Sheffield
Christ the King, Beighton, Beighton
Holy Family, Arbourthorne
Our Lady of the Miraculous Medal, Crookes, Crookes
Sacred Heart & St Helen, Hoyland
Sacred Heart, Dearne Valley, Goldthorpe
St Alban, Denaby, Denaby
St Augustine of Canterbury, Kiverton Park, Kiverton Park
St Bede,, Rotherham
St Martin de Porres`, Swallownest
St Martin of Tours, Lundwood, Lundwood
St Patrick, New Whittington
St Patrick, Harworth, Harworth
St Thomas More, Sheffield North
St Vincent De Paul, Walkley

Catholic Groups/Organisations/Religious Orders
Diocesan Schools Commission - Education/Schools

About Diocese of Hallam
The Roman Catholic Diocese of Hallam comprises the whole of the City of Sheffield, and the surrounding towns of Rotherham, Doncaster, Barnsley, Chesterfield, the Peak District and areas of Worksop and Retford
Part of the Catholic Church - you can find other Catholic Churches, Catholic Schools or Religious Orders/Houses and Chaplaincies nearby above. Or you can use the Find a Church Near Me box above to search for a Church, School etc.
Useful Definitions of the Structures in the Catholic Church
What is a Catholic Bishops' Conference?
An episcopal conference, sometimes called a conference of bishops, is an official assembly of the bishops of the Catholic Church in a given territory. ... Individual bishops do not relinquish their immediate authority for the governance of their respective dioceses to the conference (Wikipedia).
What is an Archdiocese?
Dioceses ruled by an archbishop are commonly referred to as archdioceses; most are metropolitan sees, being placed at the head of an ecclesiastical province. A few are suffragans of a metropolitan see or are directly subject to the Holy See.
The term 'archdiocese' is not found in Canon Law, with the terms "diocese" and "episcopal see" being applicable to the area under the ecclesiastical jurisdiction of any bishop.[8] If the title of archbishop is granted on personal grounds to a diocesan bishop, his diocese does not thereby become an archdiocese (Wikipedia).
What is a Diocese?
The group of churches that a bishop supervises is known as a diocese. Typically, a diocese is divided into parishes that are each overseen by a priest.
The original dioceses, in ancient Rome, were political rather than religious. Rome was divided into dioceses, each of which was made up of many provinces. After Christianity became the Roman Empire's official religion in the 4th century, the term gradually came to refer to religious districts. The Catholic Church has almost 3,000 dioceses. The Greek root of diocese is dioikesis, "government, administration, or province." (Vocabulary.com).
As of April 2020, in the Catholic Church there are 2,898 regular dioceses: 1 papal see, 649 archdioceses (including 9 patriarchates, 4 major archdioceses, 560 metropolitan archdioceses, 76 single archdioceses) (Wikipedia).
What is the difference between a Diocese and an Archdiocese?
Each diocese is within a Province - a group of Dioceses - the Archdiocese is the main Diocese within that Diocese. The bishop of that Archdiocese is therefore automatically an Archbishop. If a bishop has been made an Archbishop personally is referred to as an Archbishop but it does not make their Diocese an Archdiocese.
What is a Deanery?
A subdivision of a diocese, consisting of a number parishes, over which presides a dean appointed by a bishop. The duty of the dean is to watch over the clergy of the deanery, to see that they fulfill the orders of the bishop, and observe the liturgical and canon laws. He summons the conference of the deanery and presides at it. Periodically he makes a report to the bishop on conditions in the deanery.www.catholicculture.org
What is a Parish?
In the Roman Catholic Church, a parish (Latin: parochia) is a stable community of the faithful within a particular church, whose pastoral care has been entrusted to a parish priest (Latin: parochus), under the authority of the diocesan bishop. It is the lowest ecclesiastical subdivision in the Catholic episcopal polity, and the primary constituent unit of a diocese. In the 1983 Code of Canon Law, parishes are constituted under cc. 515–552, entitled "Parishes, Pastors, and Parochial Vicars." Wikipedia